"

WE WANT TO BUILD THE BEST URBAN BICYCLE.

BEAUTIFUL AND FUNCTIONAL. A BIKE THAT INSPIRES YOU TO RIDE AND EXPLORE."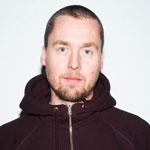 Eric Duvauchelle
Co-founder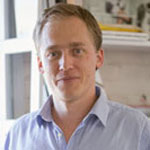 Antoine Duvauchelle
Co-founder
We are two brothers who grew up in France with American heritage. Eric is a designer with a passion for bicycles and making things. Antoine is a company builder and business evangelist who isn't afraid of cycling in the worst conditions. We always wanted to build a business together and since we are both passionate about cycling, it was a no-brainer. We love coming to work to build great bicycles and services that inspire more people to ride.
We grew up in a small town where we did everything by bike, we were free. Once we got our first jobs in bigger cities like New York, London, Berlin, and Portland, we kept on cycling. There is nothing on the market today that answers the rigorous needs of the city with an iconic design for today. Our mission is to build beautiful bicycles that enhance your experience.